Answers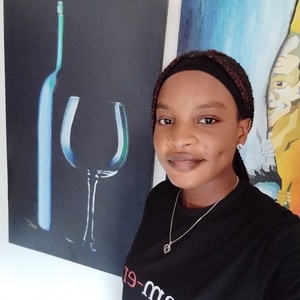 Dec 02, 2022 - 09:09 AM


Good grades


Solid activities list: add work experiences, clubs, leadership positions, community service, etc.


Great personal essay: you can find an article on writing an outstanding personal essay here on 8B.


Supplemental materials: you can send a portfolio of your work if you are a writer, artist, singer, instrumentalist, or have any other related talents.


---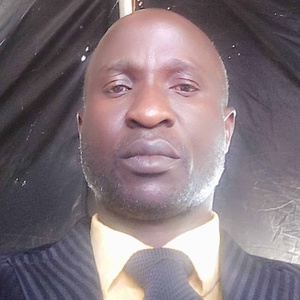 Jan 08, 2023 - 03:43 AM
There are two types of application we can link your question to, and only you can tell us which application precisely. So, next time try and be specific about your topic. We have application for admission and application for scholarship - owing to this fact, I will be treating the two of them in my answer.
APPLICATION FOR A STUDY PROGRAM (ADMISSION)
An application that will stand out among its equal must have the following characteristics:
(1) The program been applied for must be with documentary proof that the entry requirements are complete and ok;
(2) The application must have the following documents uploaded in the right format_
a) Resume - recently updated to contain applicant's education, qualifications, experience, scholarships & awards, extracurricular activities, volunteer jobs, interest and hobbies.
b) personal Statement - stating why you want to do the chosen program in the universities, your reason for choosing the career path and what you intend to achieve by doing the program. Personal statement content may be ordered by the admission office to address some specific issues.
c) official transcript - the student copy may be accepted for initial upload, while the Official one must be arranged to be sent to the university directly from your former school.
d) recommendation letter - the references of the students must be uploaded for a direct confirmation by email
e) irrespective of whether the confirmation of degree is required or not, student's certificates should be uploaded (at worst, under other document or it can be scanned together with the transcript in an uploadable format.
f) test results are to be sent to the school directly by the examining body using the institution code, while a copy can be uploaded along with the application.
(3) The candidate must be well prepared for interview (if any) with the full knowledge of all the content of all his documents.
(4) The application must be well completed and submitted before the closing date.
(5) Applicant's resume and personal statement must be superb and all the information therein should be verifiable.
(6) The completed application must be perfected without any material error.
I will like to say that the above (which in not an exhaustive list) will be helpful in completing and submission of your application for admission.
APPLICATION FOR SCHOLARSHIP_
There are many factors that can be of immense assistance in a Scholarship application process. Such factors are as follows:
1. Start Your Scholarship Search Very Early
It's important to know what scholarships are available and when application periods are. 8B Scholarship Database is a good starting point. You can easily kickstart your search using the following link:
https://ladder.8b.africa/scholarships/
2. Confirm That You Are Eligible
Read the scholarship criteria carefully and ensure that you are eligible to apply.
3. Ensure That The Scholarship Is Current
You should be watchful of the opening and the closing dates of the scholarships in other to be able to complete and submit your application on time.
4. Don't Limit Yourself To Academics Qualifications
Ensure that you highlight what makes you unique and include all your achievements outside your academic studies that may merit recognition.
5. Get Your Documentary References Ready For Upload
Include recommendation letters or other reference documents such as certificates of involvement and merit awards from organizations or people who know you well.
6. Write Your Scholarship Essay
You can rise and shine here! This essay allows you to share more than your academic achievements and GPA scores. Think about your audience and what they would like to know about you.
7. Create a Resume
Include your notable academic and personal achievements, and don't forget to include your interests.
8. Prepare for an Interview
Present yourself professionally. Make sure your hair is neat, your fingernails are clean and trimmed, and that your choice of clothing is appropriate. First impressions are important.
9. Proofread & Polish Your Application
Be sure that there are no spelling or grammatical errors in your scholarship applications. Typos and missing materials count while considering eligible applicants.
10. Make Consistent Applications
If you are not successful with your first application, apply again at a later time.
11. Send a Thank-You Note
Regardless of the outcome, send a thank-you note to the scholarship provider for their consideration.