The Ultimate Guide to Recommendation Letters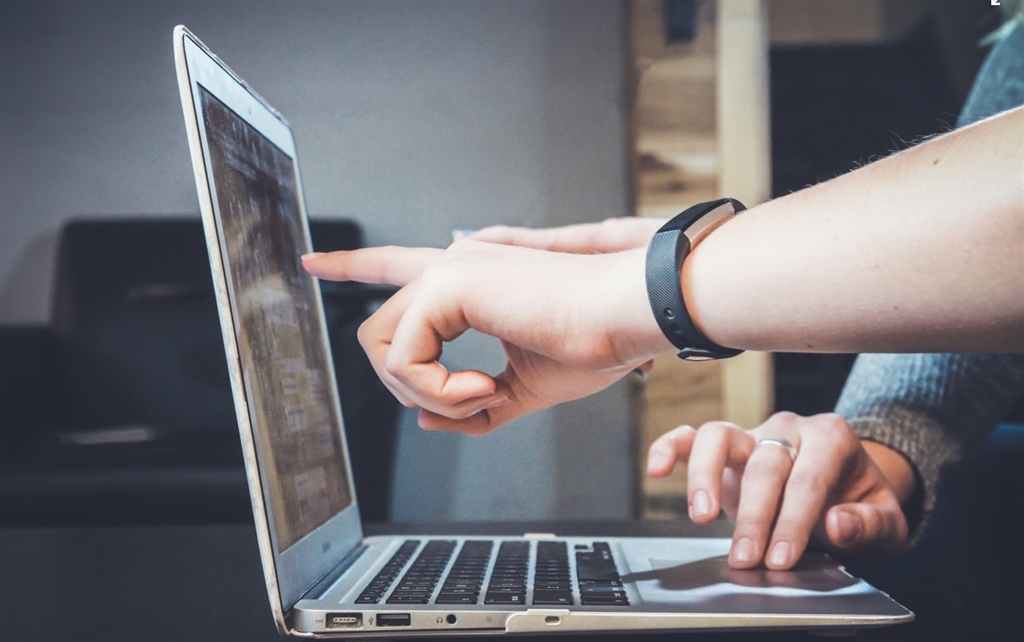 An African Student's Guide to Recommendation Letters
Recommendation letters are one of the most important parts of a student's application to international universities. As an African student, you are probably not used to being asked for recommendation letters when you want to join the local university in your country. In Kenya, for example, the only thing you are required to supply for your university admission is results for the national high school examination. And when a recommendation letter is written, it is often in 2-3 impersonal, short sentences. However, most international universities and scholarship programs require you to supply several items before you are deemed eligible for admission, and among these items, recommendation letters are critical.
A student recommendation letter is a document that testifies to the academic and personal strengths of a student. The recommendation letter is written by someone who knows you well both at the academic and personal levels. The recommendation letter is an important document because it gives the admission officers information about you that they cannot find in other parts of your application. In a pool where students have similar grades and similar levels of engagement in extracurricular activities, a good recommendation letter is critical in setting you apart.
It is particularly important for African students to learn what makes a good recommendation letter because most African teachers do not understand what is expected when writing a letter of recommendation for the purposes of applying to international universities. Many of these teachers have not studied abroad. It is therefore your duty as a student to make sure that your teachers and school counselors understand clearly how to write a powerful recommendation letter that will boost your application to foreign universities. Failure to do this greatly disadvantages your application
Make Sure Your Recommendation Letter is Written by the Right Person
Before anything else, you must select the right people to write your recommendation letters. But how do you know who is the right person to write your recommendation letter? The answer lies in the admission requirements of the university or scholarship program you are interested in. For instance, in most American universities, you are required to supply at least one letter of recommendation from a school counselor (in the African context, this could be the teacher who deals with careers and student guidance, your class teacher, or even your school principal) and one or two recommendation letters from other teachers who have taught you in the past.
Some universities, for example Dartmouth College, accept recommendation letters written by your peer who could be a classmate or even a friend. Most other universities allow you to submit optional recommendation letters that could be written by people who know you well in an academic or an extracurricular context, for example your coach, your priest, or the head of an institution where you spent time working or volunteering. Notice that all these recommendations require that you have a vibrant extra-curricular engagement, from which colleagues, peers, and supervisors can talk about you. Keep an eye out for our future articles on how and when you should begin preparing for your college applications.
Over the course of your high school or university studies, you have certainly learned under different teachers or lecturers. Before you make the decision to ask for a recommendation letter from a specific teacher or professor, ask yourself the following questions:
Does this potential recommender know me well?
Have I studied or worked with this recommender within the last two years?
If the recommender I am considering is a teacher, has he/she taught me in a core subject such as Mathematics or English?
Can the recommender speak in detail about how I approach problems in class and the notable achievements I have attained?
Has the recommender witnessed or supported my significant growth academically or personally?
Is the recommender aware of some of the challenges I have faced and overcome in my life?
If the answer is yes to most of these questions, then you have the right person to write a good recommendation letter for you. It is important to forge a good relationship with your teachers and school counselors because the more they know you, the better they can express your best qualities in the letter of recommendation.
Provide Your Recommenders with Enough Information About Yourself
Once you have settled on two or three recommenders who match the criteria established above, you now need to make the next step: communicate with them about your college application plans. Let them know that the colleges you are applying for require a written statement about your strengths as a student, and ask them if they would be willing to write you one. It is best to approach your potential recommenders in person, but if that is not possible, you can send them a polite and clear email with your request. Keep an eye for our free templates on how to communicate with your recommenders.
Once your recommenders agree to write a letter of recommendation for you, the next step is furnishing them with enough information about all your achievements as a student. No matter how well your teachers know you, keep in mind they have dozens of other students who may have similar needs and remembering every single detail about your strengths may be a challenge. As such, you need to make the process of writing the recommendation letter as smooth as possible. Below are some important documents you should provide your recommender with:
Practical Information About Your Application – Make sure your recommenders knows the universities you are planning to apply for, the degree program you are targeting, the deadlines for submitting the recommendation letters, and the method of submission, for example via Common App or through email invitation by your university of interest. Because writing recommendations take time, be considerate about their time– give them at least 3 months notice
Curriculum Vitae/Resume – Make sure you prepare a clear and well-structured resume that shows your coursework, work and volunteer experience, extracurricular activities, and any awards you have received in the course of your education.
Brag Sheet – This is a simple, informal document that highlights the things you are most proud of and that you would love your recommender to keep in mind as he or she writes your recommendation. For example, in the document, you could remind them of the time you represented the school in a national science conference, or the time you wrote an extended paper on a specific novel. This will probably include things your recommenders may not know about, but do not be shy to showcase your achievements.
Transcript – If your recommender does not already have your grades at hand, make sure you provide her/him with copies.
A Good Recommendation Letter Focuses on Both Personal and Academic Strengths
The biggest error a recommendation letter can contain is focusing on academic achievements alone. The admission officers will learn about your academic strength through your transcripts, so your recommendation letters should shed more light on you as a person. The MIT admission office emphasizes the value of "going beyond the student's grades and academic performance."
The MIT admissions office further advises recommenders to make sure they respond to these key questions as they write the letter of recommendation:
In what context do you know the student?
Does the student take intellectual risks and go beyond the normal class experience?
What motivates or excites this student?
Has the student shown unusual competence, talent, or leadership abilities?
Can you describe the student's social skills? How does he/she interact with teachers and peers?
What will you remember the most about this student?
If you know the college they are applying to, how do you see them fitting in and thriving there?
Has this student experienced or overcome any obstacle? How did they approach it?
Has this student faced any unusual family circumstances?
As you can see from these questions, the recommendation letter needs to go into more details than just the grades or academic prowess of the student. Below is an example provided by MIT admissions:
‍
David's personal qualities are as impressive as his intellectual accomplishments. An extremely kind, sensitive and sensible boy, he has had a difficult family situation for a few years now. He provides emotional support to his mother through her battle with cancer without allowing the situation to undermine his own stability and accomplishments.
The kind of information provided above cannot be found in any other part of your application, hence it is very essential for the admission officers as they determine whether to admit you.
A Powerful Recommendation Letter Uses Concise Language and Specific Examples
A good letter of recommendation should be written clearly and it should also have specific examples that demonstrate a student's strength. A vaguely-worded letter of recommendation that does not show proof of a student's academic and personal strength will not help their application – indeed, it may cast a bad light on the student.
What is an example of a vaguely-worded recommendation that recommenders should avoid? Here is an example offered by the MIT admissions office:
Brian was in the top five in my class consistently. He is certainly motivated to study. His character and personality are admirable. Brian is an excellent student, hard worker and has above average reasoning ability.
Unfortunately, many African teachers will write a recommendation letter that looks like the one above if you do not provide them with clear instructions on what is expected of a good letter of recommendation. This is not their fault: this is something they do not do on a regular basis.
What is wrong with the example shown above? First, it does not provide examples that prove that the student is "motivated" and of "admirable character." This kind of a letter leaves the admission officers wondering whether there is nothing to say about the student or whether the recommenders did not bother to put any effort in writing a strong recommendation letter. If all your recommendation letters look like the example shown above, you will have drastically lower chances of being admitted to the scholarship or the university that you are applying for.
What does a concise and powerful recommendation look like? Here is an example from the MIT admissions office. Unlike the previous example, this one goes into detail about what makes a student a good candidate for admission to the program he/she is applying for:
David's abiding interest, however, is computer science. He has developed a series of "strands" for use in providing computerized drill and review in the basic skills and techniques of algebra and arithmetic and has recently adapted these to other subjects. David's work in this area has been so original and significant that he has published a paper on it and delivered several lectures to professionals in other parts of the country. This is a phenomenal accomplishment for anyone, especially a young man in rural Arkansas. It is also worth noting that both last year and this year David taught computer programming to a tenth-grade class of mine for two weeks. He took over completely, preparing lectures, assignments, and tests with great care and thought. His lectures were clear and well organized, and it was obvious that he had expended a great deal of effort to make the course the success that it was.
As you can see from this example, the recommender goes into detail about what makes the student an excellent candidate for admission to the university he is applying for. We see that the student is not just interested in computer science – he has gone above and beyond to pursue that interest and we have examples to prove that. As you can see, the process of applying to international colleges is quite different from that of applying to most African universities. Whereas the latter focus almost exclusively on academics, the former consider all the strengths of a student.
A Letter of Recommendation Should be Well Formatted and be of Sufficient Length
Your letter of recommendation needs to be well formatted and be of reasonable length. Proper formatting includes the following basic elements:
Addressed to the university/scholarship board of your interest
Has a clear subject line i.e. "Recommendation for Jane Doe"
Written in legible and clear font (e.g. Times New Roman, font 12)
Properly signed off (e.g. Sincerely, John Doe, Chemistry Teacher)
If it is a physical submission, it needs to be signed by the recommender
In addition to these features, a strong recommendation letter needs to have reasonable length, which means at least one page. You want to completely avoid having a letter that contains only three or four sentences that say nothing substantial about your character and intellectual strength. Unless you make the effort of communicating clearly with your recommender and making sure that he or she understands what is required, you may end up with a poorly formatted and vague letter that will not do justice to your application.
A Good Letter of Recommendation Should End on an Enthusiastic Note
Your letter of recommendation should conclude with a clear emphasis on why you are a great candidate for the university or scholarship program you are applying to. Make sure that your recommender understands that ambiguous or lukewarm endorsement is not going to help you in your application journey. Below is an example of a good conclusion that is provided by MIT admissions:
Mary is also a dedicated, versatile and talented student who will be an asset to your undergraduate community. She has my respect and my highest recommendation.
As you can see from the example above, the recommender strongly recommends the student to the college that she is applying for. Your recommender should aim for the same kind of clear and unambiguous recommendation. Check out our free templates to get a gist of what the best recommendation letters look like.
The Value of a Good Recommendation
The value of recommendation letters to your university and scholarship application is immense. It is your responsibility as a student to make sure that you choose the right person to write your recommendation, give them the best material to prepare a strong recommendation letter for you, and finally make sure that they understand that a good recommendation letter is clear, substantive, and packed with examples.
If you found this information useful, you are most welcome to print it out and give it to your recommender as a point of reference. Good luck!
‍