What to Do After College Acceptance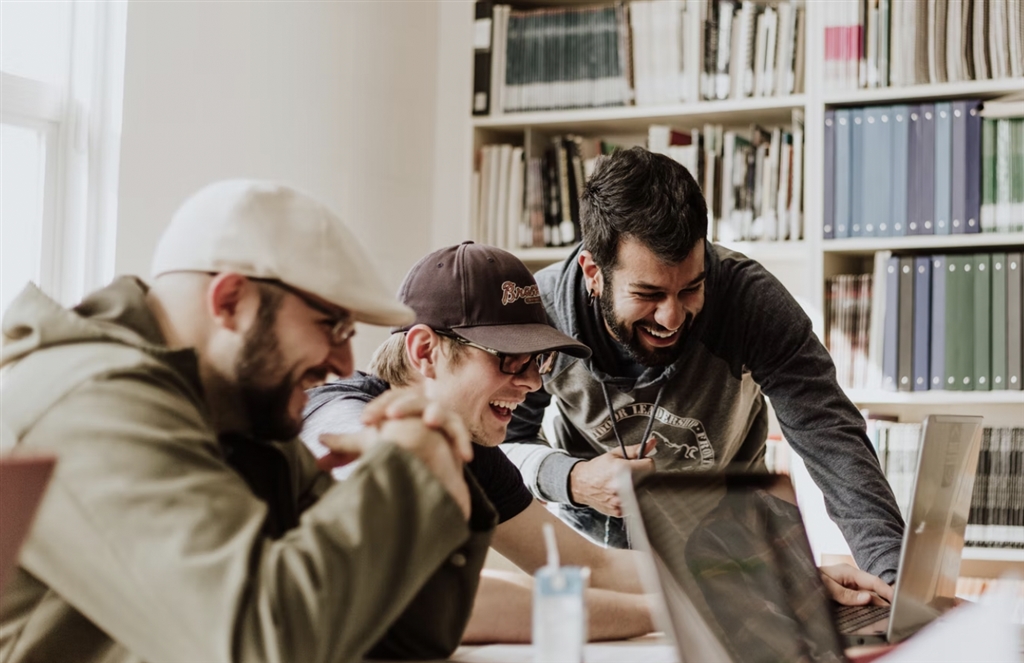 What Happens After Getting an Acceptance Letter?
If you have ever applied for a competitive opportunity before, you are probably familiar with the anxiety that comes with the waiting period. You refresh your email several times a day, hoping you will be met with some good news. College and scholarship applications are not any different. Once you submit them, you will have to wait for anywhere between one month and three months before you get your results. For instance, if you apply to American colleges by January, you will begin hearing back from March to early April. What exactly are you supposed to do once you get your first letter of acceptance? Keep reading to find out.
Carefully Review Your Admission Offer
Once you receive your acceptance letter, make sure you take some time to review it well. Depending on the college or fellowship you have applied for, there may be conditions that you could be required to fulfill before your admission is guaranteed. For instance, a school might offer you acceptance on the condition that the final grades match the predicted grades that you submitted during the application process. Or, admission might be guaranteed only on the condition that you are able to show proof of your ability to raise the necessary funds for your studies. Reviewing the wording of your acceptance letter is also important because it will inform you of any special perks the college or the fellowship program offers you. For instance, you may have been admitted to a special academic track, or a program that only supports students from your background.
Once you have clearly understood the conditions and the perks that come with your admission, make sure you take note of the date by which you are expected to respond. Some colleges will expect you to respond in a few days and others will give you more time. At any rate, make sure you take note of the instructions for taking the next step– failure to respond at the expected time could mean a forfeiture of your admission slot.
Wait for All Acceptance Letters Before Making a Decision
If you are serious about increasing your chances of admission into international universities, you have most likely applied to several schools. No matter how good you think you are as a candidate, applying to only one or two schools can be disastrous. While you may think that admission to a certain school or fellowship is guaranteed, the reality is that competition can get extremely stiff.
If you are seeking a scholarship or a prestigious fellowship, you cannot afford to believe that you are going to have it easy. These opportunities are extremely competitive and only a few students are selected every year. This means that if you care about getting favorable outcomes, you must apply to several places at once. If, for example, you have applied to ten schools, you will not receive all results on the same day. One school may respond today and another two weeks later. Until you have received all the results, do not make a final decision. While, for instance, a highly competitive school may give you just a small amount of funding towards your studies, you might find out that another school that is not as well known has given you more funding. As such, it would be unwise to commit to the first school when the second one clearly has a big advantage in terms of financing your education.
‍Conduct Thorough Research About Your Acceptance Options
Before you applied to your universities or scholarships of interest, you most likely conducted research about costs, school culture, opportunities for work, and related areas. However, now that you have received all your acceptance letters, it is time to refresh your memory about these factors. Applying to a university or a particular opportunity is one thing and attending there is another. This is a serious decision that is going to shape your future in a significant way, hence the need to revisit all the factors that made you apply in the first place. If you are not able to visit the university, make sure you take virtual tours, speak with current students and alumni, and reach out to the admissions office with questions. Do not blindly commit to attending a specific university until you have a good understanding of all the major pros and cons.
Arrive at a Decision
Once you have evaluated all your acceptance letters and conducted proper research about what the institutions offer you, it is time to make a decision. This is a weighty decision that will most likely include your family and friends. Feel free to seek the opinions of the people close to you before you make your pick. Once you have settled on the institution you want to attend, you can proceed to the next step.
Send in a Formal Response to via the Institution's Portal
A letter of acceptance generally contains instructions on what to do next in order to accept your offer. In most cases, you will be expected to create and activate an account via the college's website. Once your account has been activated, you will then proceed to:
Accept your offer and pay the enrollment fee
Select orientation programs and courses
Choose your housing.
Submit final transcripts
Pay tuition fees
The procedure will vary depending on the institution, but in general, these are some of the basic items you will have to handle once you have decided to accept the offer.
Confirm All is in Order and Report for Orientation
This is optional, but in case you have any questions or doubts about some part of the enrollment process, you can check with the admissions office to make sure everything has been done properly. Universities are usually happy to clarify any questions students may have and assist where needed.
Receiving an acceptance letter is a delightful experience – you are, after all, being rewarded for the hard work you put into the application process. However, you need to take your time and carefully evaluate the terms outlined in your letter of acceptance. The place you choose to study will significantly affect your personal and professional life, hence the need to take all the necessary steps to ensure you choose well. Curious about which opportunities you can apply for as an African student? Visit our database of opportunities right here.