The Importance of Internships for International Students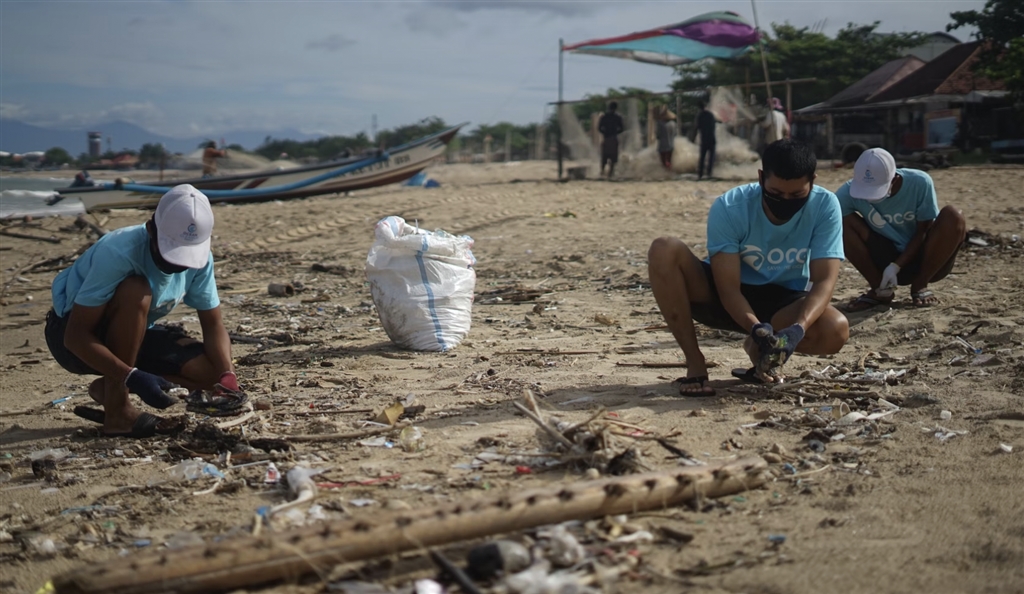 Every summer, college students jet off to various destinations to pursue internships. If you are an African student pursuing your studies abroad, you may be left wondering what the fuss is all about internships. Are they really as important as other students make them sound? Keep reading to find out.


An internship is typically a short-term engagement where a student or aspiring professional is attached to an organization with the goal of learning the ropes of the profession through hands-on practice. Internships allow you to demonstrate that you are suited to the job you are applying for. Internships can last anywhere from a few days to a few months. For college students, most internships usually run for a period of around three months when students are on their summer break.


Broadly speaking, there are two types of internships: paid and unpaid. For paid internships, students receive a bi-weekly or monthly stipend that caters for their living expenses. Some internships, for example those in finance and technology industries, tend to give students generous stipends. On the other hand, unpaid internships are the ones where students don't receive any stipend. To undertake these kinds of internships, it is necessary for students to find alternative sources of funding to cater for their living expenses during the holiday break.


Benefits of Internships for International Students
Internships are a vital part of a student's professional development and a great way to secure full-time employment even before you graduate. As an African student pursuing your studies abroad, there are numerous benefits you can reap by undertaking internships. Below are some of the common benefits of internships for international students:
Increase employability – Internships increase the employability of students by equipping them with professional skills in their fields of interest. Research indicates that students who have undertaken internships are more likely to be hired when compared to those who don't have any internship experience. In some industries such as finance and management consulting, it is nearly impossible to get hired without prior internship experience. Absence of internship experience tells your potential employers that you were either too disorganized to undertake an internship, or you were not really serious about your professional development.
Provide networking opportunities – Internships provide students with great opportunities to establish connections with professionals in their areas of interest. For instance, if a student wants to become an investment banker, taking up an internship at an investment banking firm will provide her/him with the right environment to establish connections with senior investment bankers who can provide valuable advice and more opportunities.
Can be a good source of income – Paid internships can provide a student with funds to cater for living expenses or even tuition fees. Some internships, for example those in finance and technology, tend to give students very generous stipends.
As you can see, the benefits of undertaking an internship are quite significant. While you may be yearning for a long relaxing break after a hectic semester, it is good for you to make time for an internship because it has the potential to boost your career in a significant way.


How to Find an Internship as an International Student
If you are thinking of pursuing an internship during the holidays, it is important to start looking for one early. Do not wait until the last minute to begin looking for the right internship. If you do so, you are unlikely to find the best opportunities.


In general, if you are planning to undertake a summer internship, you should begin making applications as early as the beginning of the fall semester. In other words, you should begin looking for internships from around May with the aim of undertaking them in June of the following year.


There are several resources you can use for your internship search. First, it is important to speak to the officials in the international students office so that you can understand the authorization requirements for your internship. In some universities, students have what is called Curricular Practical Training (CPT) which allows them to pursue opportunities that result in a credit. In other universities, students must use Optional Practical Training if they want to pursue some work experience before they graduate. Speaking with the officials at the international students office will help you understand all the options you have.


Once you have visited the international students office, the next step is to think carefully about the industry that you want to intern in and the types of companies that you would like to work at. Identify as many of these companies as you can, then visit their careers website to check whether they have any internship opportunities. Once you have identified the opportunities that are available in your companies of interest, you can then proceed to file your application.


Another method of looking for internships is using aggregator websites. Most universities have a robust careers portal (such as Handshake) where students can apply for internship opportunities. Your school's career center can also help you create a strong resume and cover letter that will boost your chances of getting selected for internships.


Besides career resources at your university, you should also consider using platforms such as LinkedIn and Indeed to look for internships. Using these platforms will give a chance to connect with industry professionals and showcase your own qualifications to the world. Another excellent resource that you should consider in your search for internships is your university's alumni network. Most universities have a central database of alumni and their contact information. While you are not supposed to ask for favors and jobs, you can connect with your university's alumni to learn more about the industries that they are in and what you need to do to succeed in that field.


Once you have found internships opportunities that you are interested in, prepare and submit your applications as early as you can. Sometimes you may be required to do an interview and provide recommendation letters from your professors. Submitting your applications early will give you ample time to prepare and submit all the required documentation. Remember to apply to several quality internship opportunities instead of relying on just one opportunity. Sometimes you have to apply to tens or even hundreds of opportunities before you land the right one.


Factors to Consider Before You Accept an Internship
Once you have received a few different internship offers, it is important to consider the following factors before you accept to take the internship:
Duration – How long does the internship run for? Ideally, you want an internship that begins early in the summer break and ends just before your school term resumes. If an internship goes beyond this period, it may be difficult for you to juggle school work and the internship responsibilities.
Payment – Does the internship offer any stipend? If so, is the stipend enough to cover your accommodation and living expenses for the summer? If not, how are you planning to sustain yourself during that period? These are important questions you should have answers for before you decide to accept an internship offer.
Alignment with future professional goals – How well is the internship aligned with what you want to do in future? If you want to become a geologist, for example, an internship in the finance sector may not help you much in your professional journey. Ensure the internship you accept is broadly aligned with what you want to do in the future.

Getting Authorization for an Internship
Before you undertake an internship in the United States or other countries where you are not a citizen, it is important to seek proper authorization. For this, you will need to speak with the officials in your international students office who will help you get the required legal documents to allow you to pursue your internship without any legal issues.


Working without proper authorization can cause problems in your immigration status. It may also be difficult for your employer to pay you if you have not acquired the necessary legal documents. As such, ensure you have acquired proper documentation before you begin your internship.


Making the Most of Your Internship
Once you start your internship, put effort into learning as much as you can. Remember you will be there for only a few months, so use that time wisely. Ask as many questions as you can, take up extra work, and seek meetings with the experienced professionals at your place of work. Find out what it took them to get where they are.


The knowledge and skills you acquire in the course of your internship will be essential in your next steps. However, if you don't acquire any skills or networks during the internship, that will not have been a good use of your time. As such, put your very best efforts in making the internship count.


If you do well in your internship, it is likely that the organization you are working for will invite you to work with them again. In the United States, for example, it is not uncommon for students who excel during their internships to be given full-time offers once they graduate. This is especially common in the finance and technology areas.


To learn more about life abroad, check out the rest of our articles on the 8B blog!